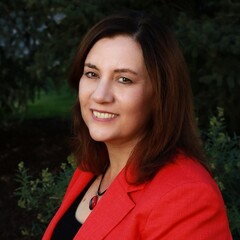 Julie has a background in accounting, having qualified as a Chartered Accountant in England after university.
When Julie & her husband moved to San Diego in 1986, she decided to follow her passion of helping small businesses grow & succeed, through accounting services, office management & even some event planning.
Julie joined Keller Williams in 2008 as Finance & Operations Manager, where she helped turn a struggling Real Estate franchise around to be consistently profitable and growing. 
Julie is constantly working on personal growth and raising her leadership lid and is passionate about helping others do the same. She was a MAPS Leadership Coach for almost 5 years. 
Julie and her husband moved from San Diego to Montreal in July 2015 where she has continued to coach, teach and help others discover their strengths and passions. She also had the opportunity to help launch a Keller Williams franchise as an investor partner and is currently serving as Director of Operations for two Keller Williams offices in Montreal.

NLP Master Certified 
MER Master Certified
Former MAPS Leadership Coach
Approved Facilitator for Dave Ramsey's Financial Peace University