An engaging and effective leader in the Residential Real Estate brokerage world, Ashley has been in Real Estate since graduating from The University of San Diego in 1999.
Ashley started her career in Title Insurance, quickly gaining a following at Fidelity National Title insurance company. Outgrowing the confines of the corporate culture, Ashley was part of the team who opened a Alliance Title in 2002, a local company that disrupted "business as usual". Ashley left the Title industry in 2005 to join Keller Williams Realty as the Team Leader of the local, Metro franchise.
From 2005 to 2008, Ashley focused on developing the brand locally and engineering the high level value delivered to the real estate community. In a three year period, while the rest of the market was nose diving, Keller Williams grew aggressively and became the top ranked Residential Real Estate market in the Metro area of San Diego, in Sales Volume, Units and Growth. The company has not relinquished that top spot.
In 2012 Ashley began the 2 year process to transition into the Operating Partner role in the Franchise, officially becoming the CEO in 2014. That year she also was recognized as Metro Real Estate Professional of the Year, Realtor of the Year, and Office Manager of the Year.
Throughout Ashley's tenure as Team Leader, the San Diego Metro office was frequently ranked in the top 25 Keller Williams offices in the world, and was recognized annually from 2008 through 2017 as one of Real Trends Top 500 offices, regardless of brand, in the United States.
Ashley has also held the role of President and is on the board of several non-profits, and was the Vice President in 2014 of the San Diego Association of Realtors.
Ashley established REAP Training and Consulting in 2014 and is in demand as a Speaker, Trainer and Coach working with Entrepreneurs and CEOs in employee engagement, company culture and Leadership, her consulting is enlisted to help an organization break through its previous ceiling of achievement.
Ashley recharges by spending time alone in nature, hiking and camping in the winter and on the water kayaking and boating in the summer.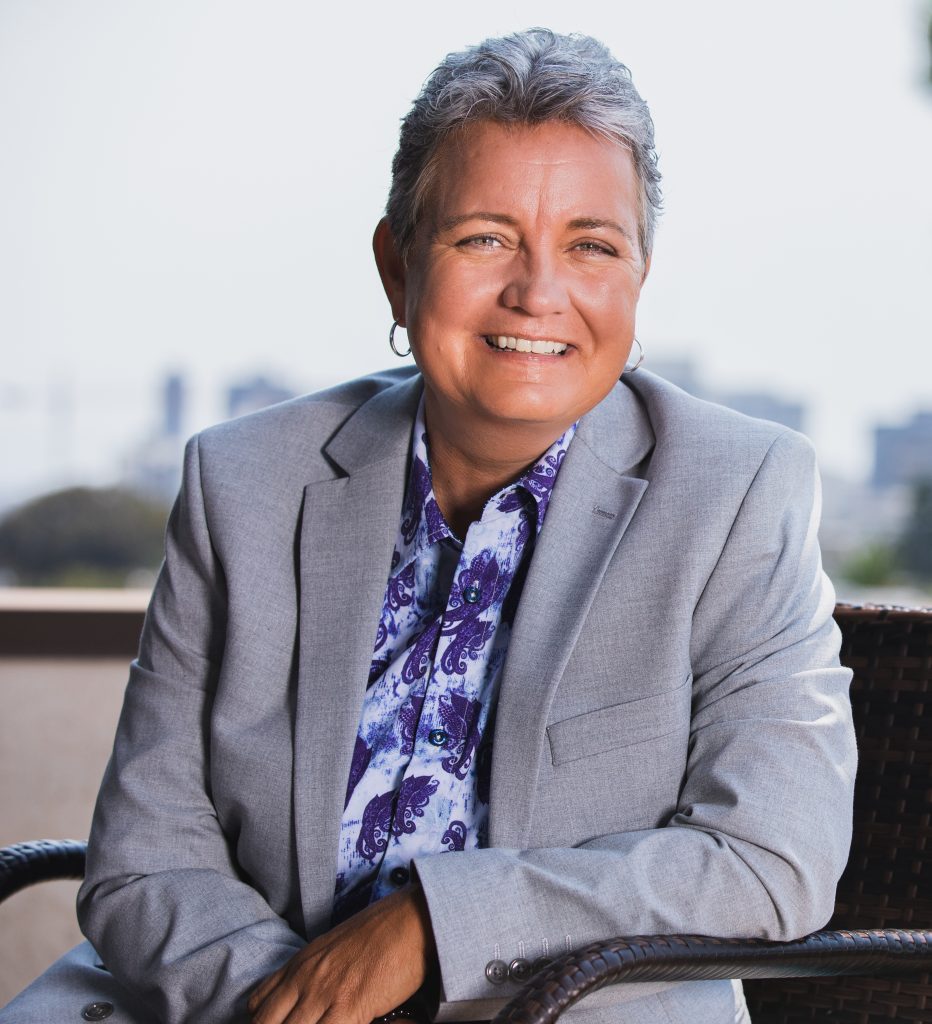 As A Company Leader

"Ashley is a strong communicator. She keeps confidences. She is able to juggle multiple responsibilities with the grace of a symphony conductor. Ashley told a struggling office and turned it into a showplace. She fosters a positive and professional business atmosphere. I would trust Ashley with anything – personal or professional. She is one of my all time favorite managers. She would bloom in any business environment. We are lucky she has selected Keller Williams."

As A Business Coach

"Ashley empowers me to look deep within myself for answers and solutions to problems and issues within my business, my team, and my life. She doesn't just give me the answers, she takes me on a journey that enables me to figure out who I am and what I need, all the while keeping me accountable to myself and to my team. She knows me, recognizes how I am feeling by the tone in my voice, and how to push my buttons, which I actually respect a great deal. We are a country apart, and every time I speak with her I feel like she is sitting right next to me. She just has that kind of energy. I truly believe that Ashley is the epitome of integrity, compassion, and contribution. I cannot wait to meet all of my goals, personal and professional and have her by my side."

As A Trainer

"I've taken this class with 4 other instructors and Ashley is the best by far! If Ashley was open for hire, she is a true asset to any business no matter what she does! Ashley connected at a high level with the class and should definitely come back. Kept the class engaged throughout. Great sense of humor and adaptable to NYC! She was engaging and straight forward. She knew her materials and had great insight to questions or concerns that came up. We tend to forget the patience we learn to deal with customers and clients, associates, we slip and don't have the patience with our family. I thank Ashley for reminding me if this."