"Ashley Lunn is simply THE best coach we've ever had. When we started coaching with Ashley, my husband had just left his career as an Engineer to join my small real estate team which consisted of myself and a transaction coordinator. Shortly after my husband joined me, both his dad and step dad passed away within months of one another and his mom came to live with us. Life changes! Stress! New roles and new people! What a roller coaster! Unbeknownst to us, Ashley was quite familiar with multi-generational living and helped us navigate the tumultuous emotions that inevitably followed the upheavals at the time. Who knew? We hired a business coach and yet we quickly learned that she was much, much more. Yes, she was concerned about our business AND she knew if she helped us as people first, and as business people secondly, she would have the greatest impact.
As a coach, Ashley was first and foremost interested in us as HUMAN BEINGS not HUMAN DOINGS. Many coaches don't get this fundamental basic insight. Many only focus on the numbers, the goals, and the metrics which are fine if you're a machine. As people, though, the struggles are real and our lives are intricate paths that can take us in many directions. She has a way of untangling the threads of your business and personal life then masterfully weaving those back together to help you learn, grow, and most of all, to attain the future you dream of living.
Ashley genuinely, deeply cares about people and where they're at in their life. She meets you on the ground, in the trenches, on the tree-tops, and the mountain-tops all the while, sharing her wisdom, encouragement, and sometimes when needed, a swift kick in the pants. My husband and I say it all the time; Ashley is simply the BEST.
Robin Lemon, Realtor, Roswell, GA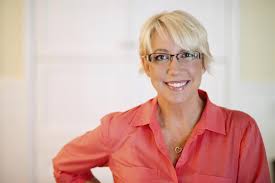 "Ashley Lunn is simply THE best coach we've ever had. When we started coaching with Ashley, my husband had just left his career as an Engineer […]

"I'm a HUGE fan of Ashley. She was my coach for almost 2 years. Ashley has the perfect combination of compassion, empathy, listening skills all while […]

"You are an incredible friend and coach. You helped me break down some walls. You have an ability to help business owners use their strengths to […]

"Ashley coached me for almost 3 years. In that time she helped me really grow as a leader and identify my own strengths and weaknesses so […]

"In the five years Ashley and I worked together, it's easy for me to say she helped me rise from a 'no-name' to the top agent […]